Yes, You Can Build a Business You Love
Whether you want the freedom to work from home, the ability to earn extra income, or you feel called to help others with your business, don't wait another year to make it happen!
Open enrollment is April 5-8. Budget for it now and get on the waitlist.
Join the Waitlist

There's never been a better time to band together with others who are on the same journey as you. Join thousands of women inside the Academy, where you'll get the training, support and confidence you need to succeed!
How Much Does It Cost?
For one payment of $244, you'll get access to the Academy for six months. That breaks down to only $40/month!
$244 / six-month membership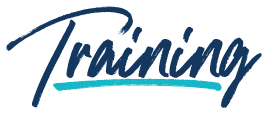 The Five Stages of Success are five specific stages you can focus on at your own pace. It's a great metric to track your progress as you launch and grow your business.
This is a cycle, not a one-and-done process. Because your business will likely change and evolve often, each stage can be repeated multiple times as you start new projects or initiatives.
No one knows your business better than you do. That's why we wanted to give you the power to choose what area to focus on. Finally, we'll get together every month for a live coaching session to answer your questions and celebrate your wins!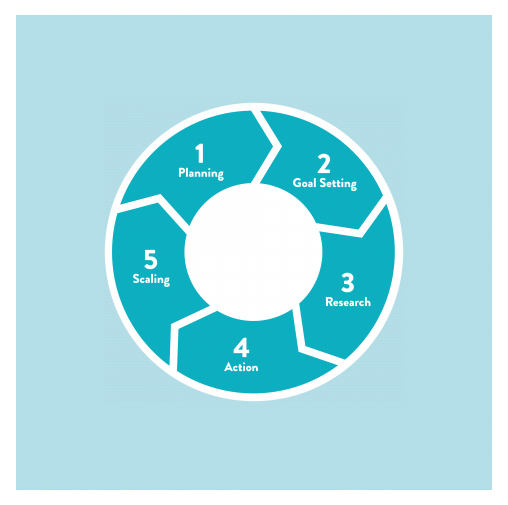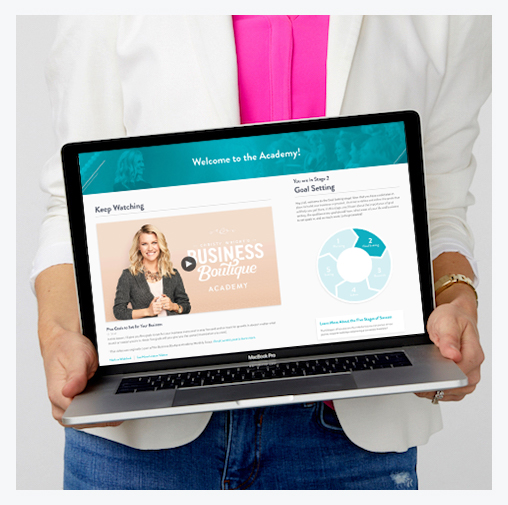 Fear kills more dreams than failure ever will. It's cliché because it's true. Stop letting fear hold you back. As an Academy member, you'll gain the confidence you need to move full speed ahead.
There are people who need what you have to offer, and you don't need a business degree to serve them. Stop wondering if you're doing things the right way. Whether you're learning how to run a business or you've been doing this for years, the Academy helps you build your confidence so you're prepared to handle every new stage or setback, every curve ball or crazy customer!

Running a business can get lonely. That's why the Business Boutique Academy is more than a community. It really is a family you can trust and lean on for support so you never feel alone.
Your membership includes access to our exclusive Academy member Facebook group where you can connect with your fellow Academy members.
Accountability and support are critical to making progress in business. That's what we love about connecting you all to each other. You've got an army of women who have great advice, tips and solutions, and who want to help you win!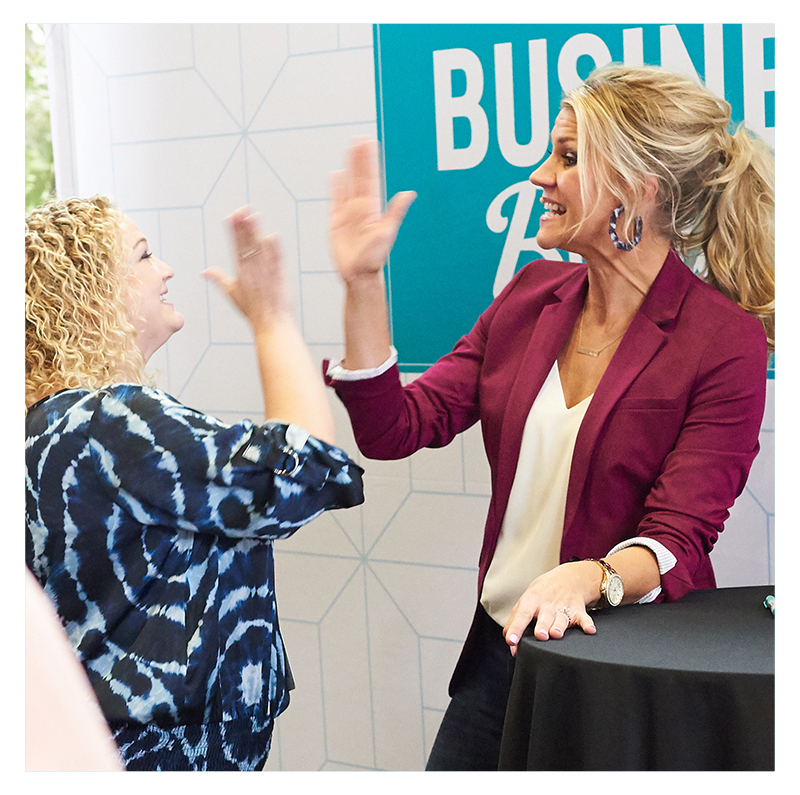 Is the Academy Right for Your Type of Business?
It doesn't matter what type of business you're in. What matters is that you're in business. Whether you're a realtor, photographer, coach, Etsy shop owner, or designer, the training inside the Academy can help any business.
Inside the Academy, there are product-based businesses and service-based ones. You'll find nonprofits and for-profits. You'll meet women who are starting a side hustle and others who are chasing this dream full time. There's never a shortage of wisdom, experience and motivation in a group like this.
What You Get Inside the Academy:
A clear path for your unique stage of business so you know exactly which videos and worksheets to work on
A video library with more than 150 lessons on topics you need help with the most
Regular live monthly group coaching sessions with me
A weekly email from Christy to challenge and encourage you as you start your week
A private Facebook community group for networking and support
The Business Health Check tool to assess your progress and growth
Tools and templates that make business so much easier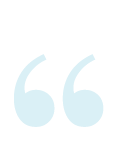 "I'm renewing for a third time! So worth it! The guidance, tools and community are like no other!"
— Barbara G.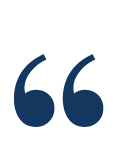 "I've made my money back and am renewing again. Can't wait!"
— Alicia M.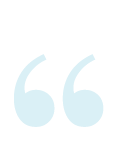 "The Academy helped me avoid a lot of mistakes. I was more efficient because there was so much info at my fingertips. I know I wouldn't have launched had I not signed up. And it was a successful launch!"
— Jane S.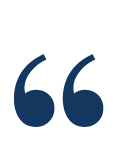 "I joined the Academy because I have tons of ideas of things that I want to do within my coaching practice, and I found myself getting overwhelmed. The training has helped me prioritize my time and energy and focus on one thing at a time."
— Rachel C.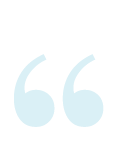 "The Academy has been a great game changer for me in the fact that it gives me confidence not only in my capabilities, but also confidence in how to move forward. It gives me those baby steps that I can actually complete."
— Julie M.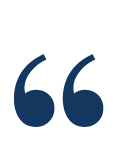 "There are women inside the Academy from all stages of business. It's a safe place to ask questions and get encouragement, and Christy always shows up for training and coaching. I can't imagine having progressed [my business] without the Academy."
— LeAnn R.
frequently asked questions

Is the Academy for my stage of business?
Yes! The Academy was designed to train and encourage business owners at every stage of business. Our Five Stages of Success give you the flexibility to start learning no matter what stage you're in.
The five stages are:
Planning: creating a plan for your business
Goal Setting: defining and refining the goals you want to accomplish
Research: testing, experimenting and trying different things to discover what works and what doesn't
Action: maximizing your efforts through marketing and sales
Scaling: exploring expansion for your business
Is the Academy right for me if I have a nonprofit?
Even nonprofits need to bring in revenue to stay in business. All of the training in the Academy is applicable to nonprofits. There are even two lessons in the Academy specifically on the legal and practical essentials to running a nonprofit. And you're not alone! There are several other members in the Academy who are running nonprofits.
Is there a monthly or annual payment plan?
We do not offer a monthly or annual payment plan for the Academy at this time.
When will the Academy be open?
April 5-8, 2021
Can I get one-on-one help or personal coaching in the Academy?
All coaching is done in groups, which allows us to help more people. The group setting will give you a source of accountability and support.
What happens when my six-month membership is up?
Prior to the end of your six-month membership, we will email you with next steps for renewal, as well as any changes that we plan to roll out in the Academy. We're always looking for ways to update and improve your experience in the Academy, and we'll be sure to communicate those to you.
Are there any discounts for enrolled Academy members?
Yes! Academy members receive 50% off any stand-alone courses we've already released, like Business Idea Bootcamp and Social Media Simplified. Members also receive exclusive discounts to Business Boutique live events.
What happens to my course purchases if my Academy membership expires?
If your Academy membership expires and you decide not to renew, you'll still have access to any stand-alone courses you purchased.
If I miss a live session with Christy, can I watch it later?
Yes! All live sessions are available to be watched later at your convenience. Note: Live sessions take place in the Academy Facebook group.
Is the Business Boutique Academy only for women?
While Business Boutique is geared toward women, the principles taught are applicable to any business.
I'm already a member. Where do I sign in to my account?
You can sign in to your account here.
I have more questions. Who can I contact?
We'd love to help! To reach our customer support team, send us a message here.
Don't have your business idea yet?
If you're trying to figure out what passion to pursue, Christy's Business Idea Bootcamp ($97) will guide you through the process of choosing your best business idea—so you can start making money doing what you love.