The Christy Wright Show will fire you up to break through what's holding you back and inspire you to create a life you're proud of. Each episode will help you build confidence in yourself and the God who created you.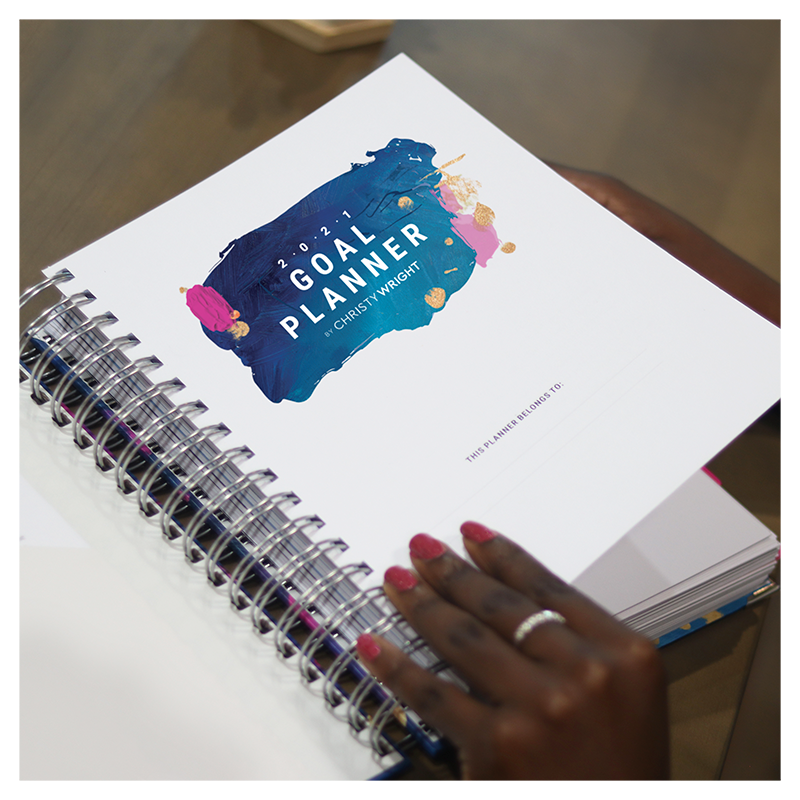 2021 goal planner
You can do hard things. You just need a plan. Christy's brand-new 2021 Goal Planner will help you manage your schedule, grow as a person, and reach your goals—whether you're focused on your spiritual, professional or personal goals.
Join the waitlist to be the first to know when the planner is available.
2020 Business
Boutique Conference
If you've ever dreamed about working from home, earning an extra income for your family or starting a business to make a difference, this conference is for you. No matter what stage of business you're in, we'll give you a step-by-step plan to help you reach your goals.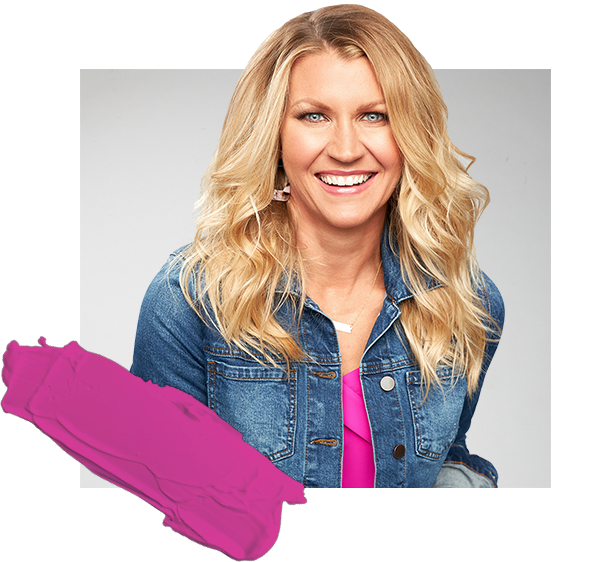 MEET
CHRISTY WRIGHT
Christy Wright is a #1 national best-selling author, inspiring speaker, and Certified Business Coach. But those are just her official titles. At home, she's a wife to her husband, Matt, a mom of two crazy boys, Carter and Conley, and her daughter, Mary Grace.
Spend just a few minutes with her and you'll be reminded that God created you to be unapologetically you—to dream bigger, play harder, and have even more fun. She's the best friend (and feisty older sister) you didn't even know you needed.
It Starts With You
You do everything for everyone else, and you hold it all together in the process. But friend, it's time to spend some time on the person that makes all of those things possible: you! It's time to get back to who you were created to be before life got so busy, and it's time to grow into the woman you want to become for your future. It's time to work on you!
Make Money Doing
What You Love
Are you ready to step into your God-given gift to find work that matters and make money doing what you love? Get the tools and motivation you need to put your ideas into action.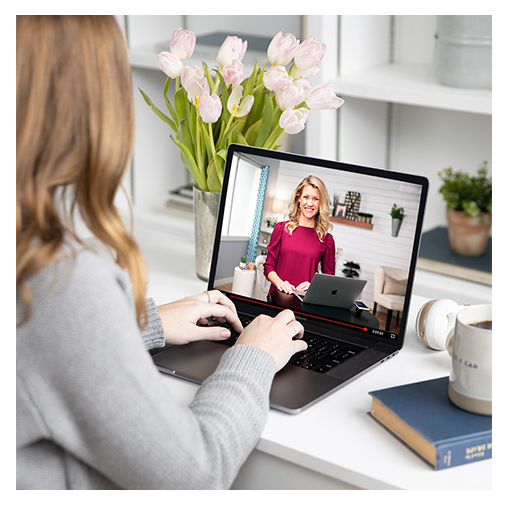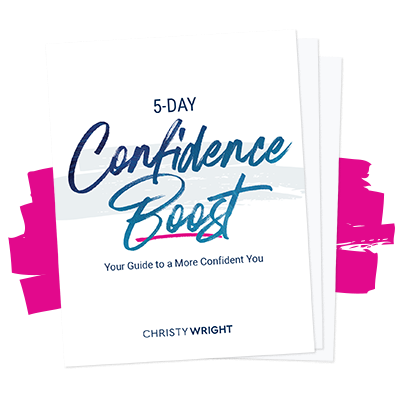 5-Day Confidence Boost
Check out Christy's free 5-Day Confidence Boost. You'll receive five days of encouragement focused on helping you become a more confident you!